Are you looking for some great, classic wooden toys for a boy or a girl? Then check out the Guidecraft Roadway System & Traffic Signs.
The Roadway System comes with 42 large, interlocking pieces of all different shapes and sizes. All of the durable, hardwood veneered pieces are 5″ wide, but they range in length from 2.5″ to 15″ long, so you need a large floor space to set them all up. The set comes with a booklet with examples of all different layouts you can copy — or come up with your own original ideas! This toy is for ages 2+, but with assistance, younger children can play with it as it contains no small parts.
The Traffic Signs are a great companion to the Roadway System. This set comes with 13 signs that are 7″ each. They can be set up all along the Roadway System. The signs are made out of wood, and are accurately painted to mimic real street signs – which makes them a great tool for teaching children about traffic and word/icon recognition. What I loved most about this toys is how the two sets can be combined with each other and toys that we already owned. We got out all our small people figures, vehicles, and building blocks, and set them up along the Road System to make a town.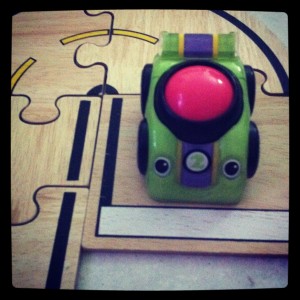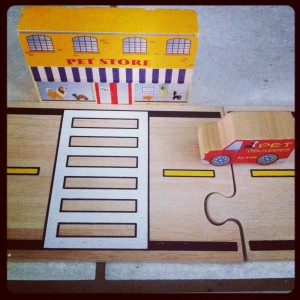 These would make great toys in any daycare/preschool setting, as it's a wonderful way for children to engage in either parallel play (infants/toddlers) or more interactive play with one another (preschool-age children). These are toys that grow with your children.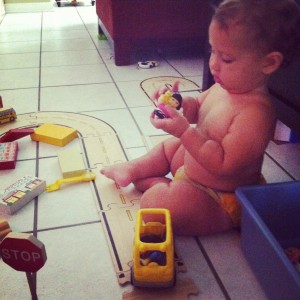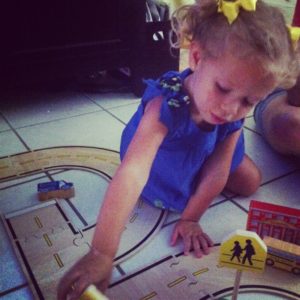 And then…Babyzilla came through and destroyed our beautiful town!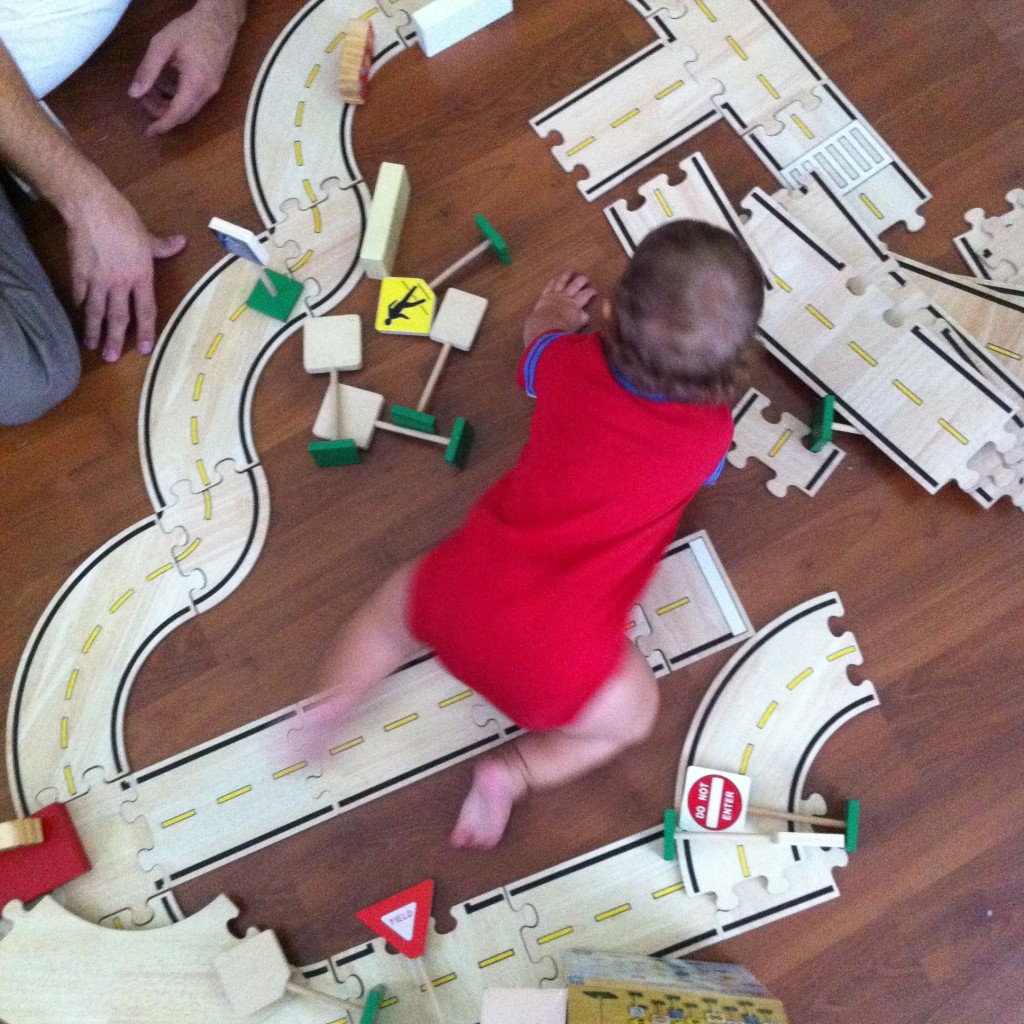 Guidecraft also carries several other sets that can be used with the Roadway System and Traffic Signs, including Blockmates Community Vehicles and Community Buildings (set of 6).
BUY IT! Visit Guidecraft to purchase the Roadway System (RV $80) & Traffic Signs (RV $22).
WIN IT! What's great about this Guidecraft Educator group is that each month, one of us will be hosting a giveaway of the product that we have all reviewed. Visit Simply Stacie for a chance to win A Roadway System & Set of Traffic Signs for a special child in your life. This contest is open to the US and Canada.
*I received the aforementioned products for free to review. The opinions expressed are honest and provided without monetary compensation.